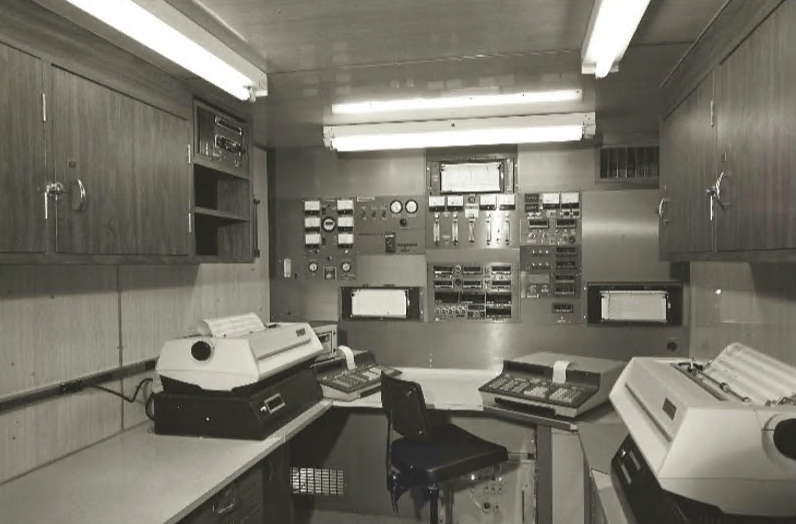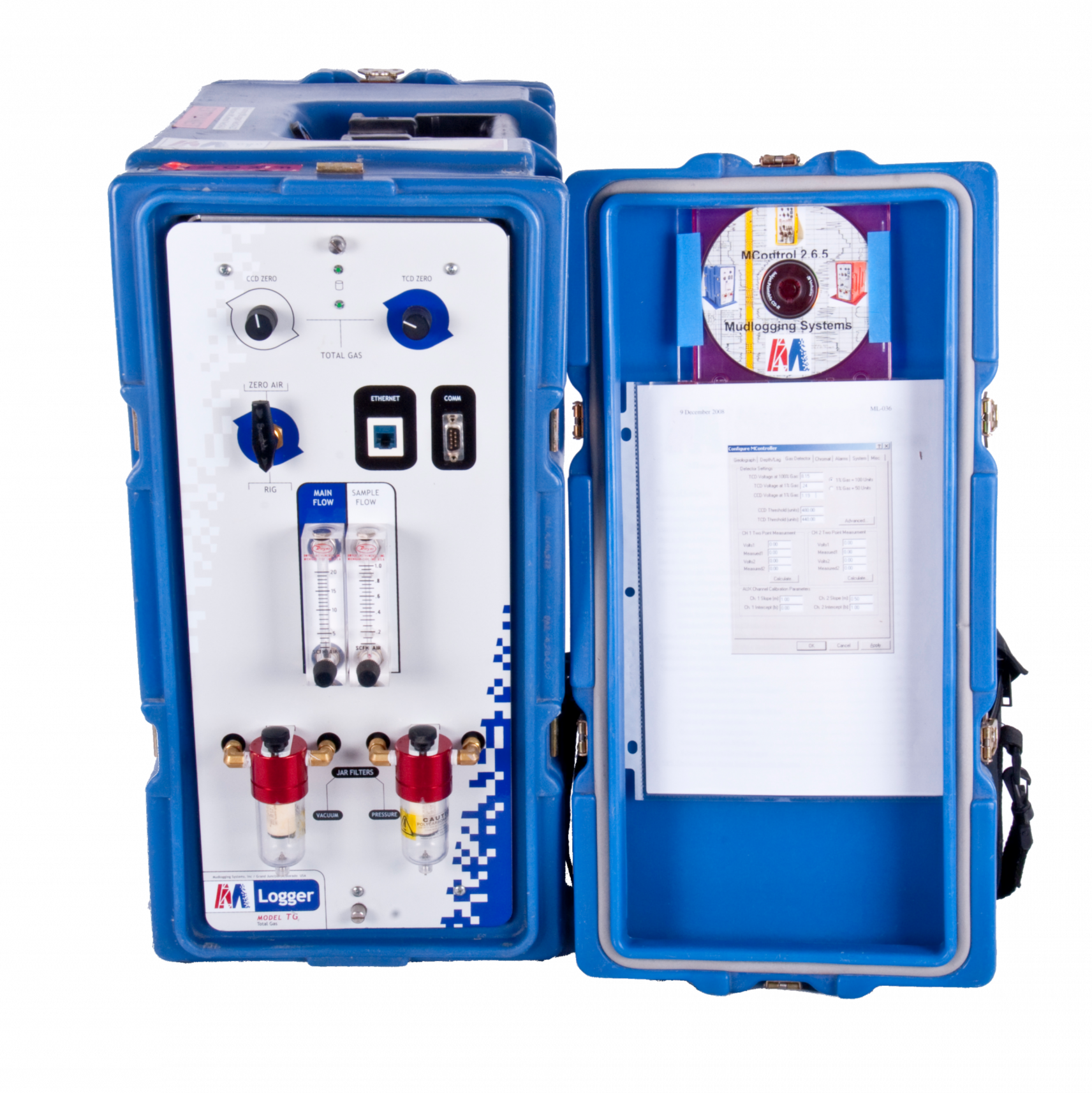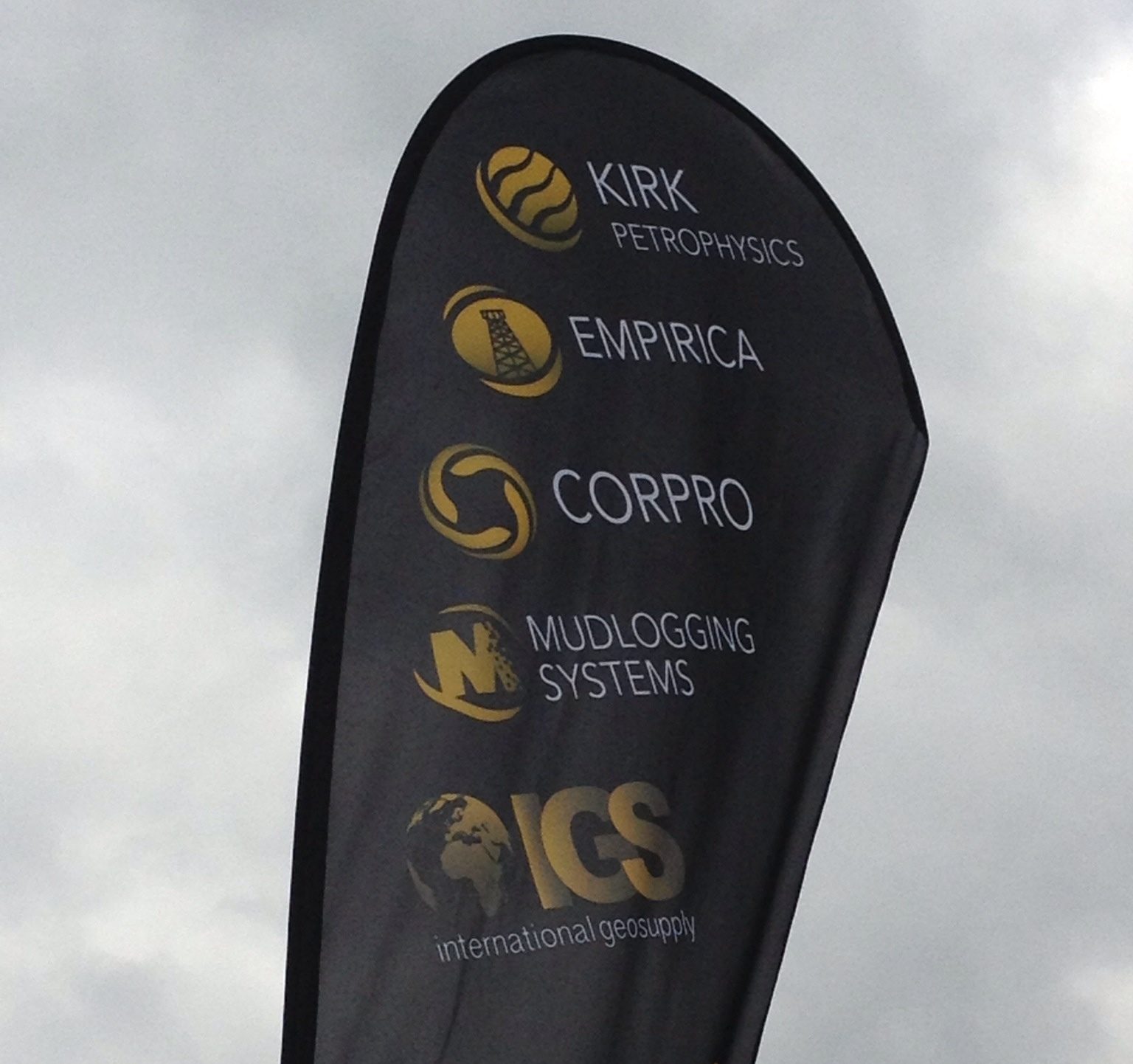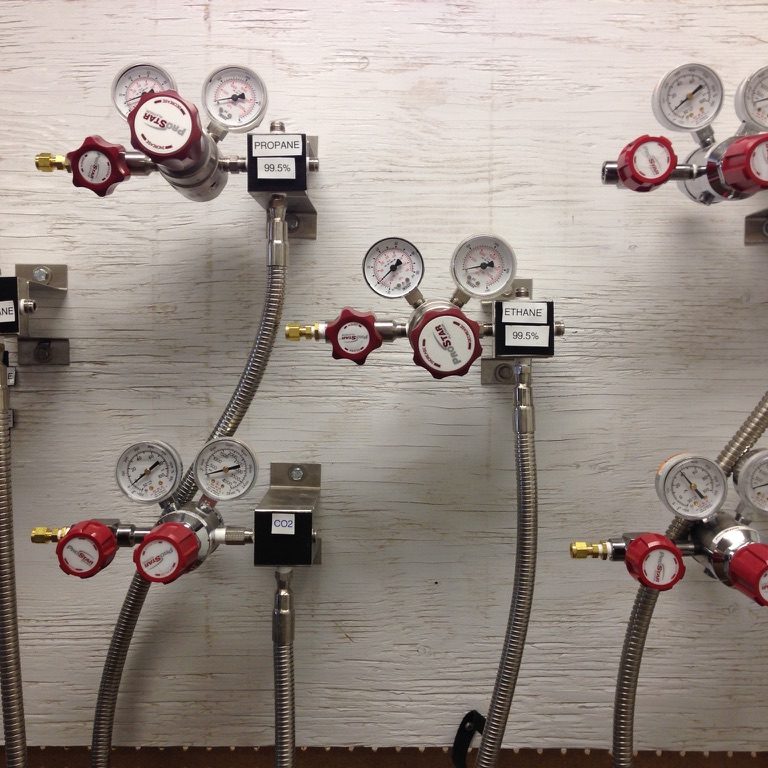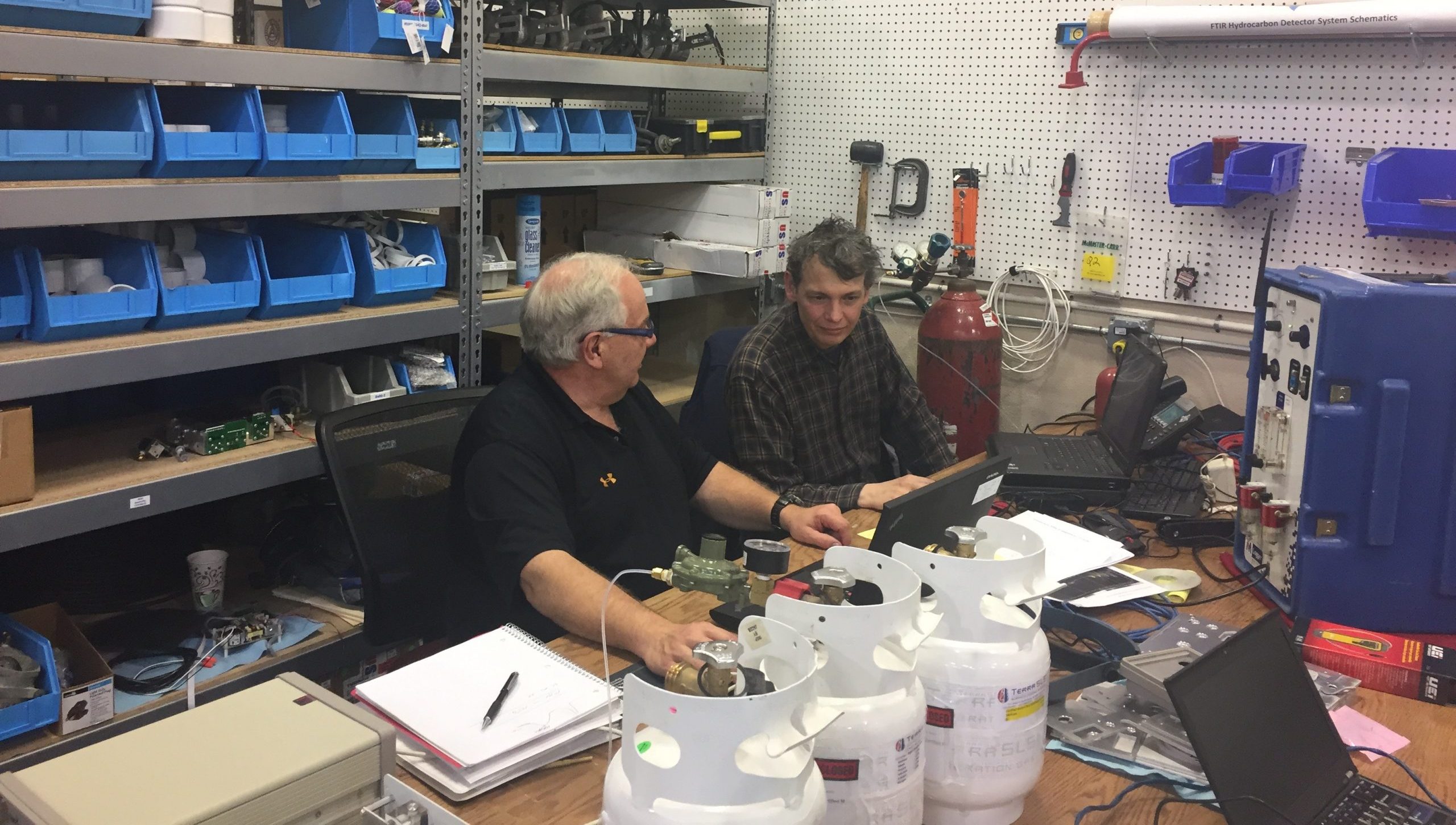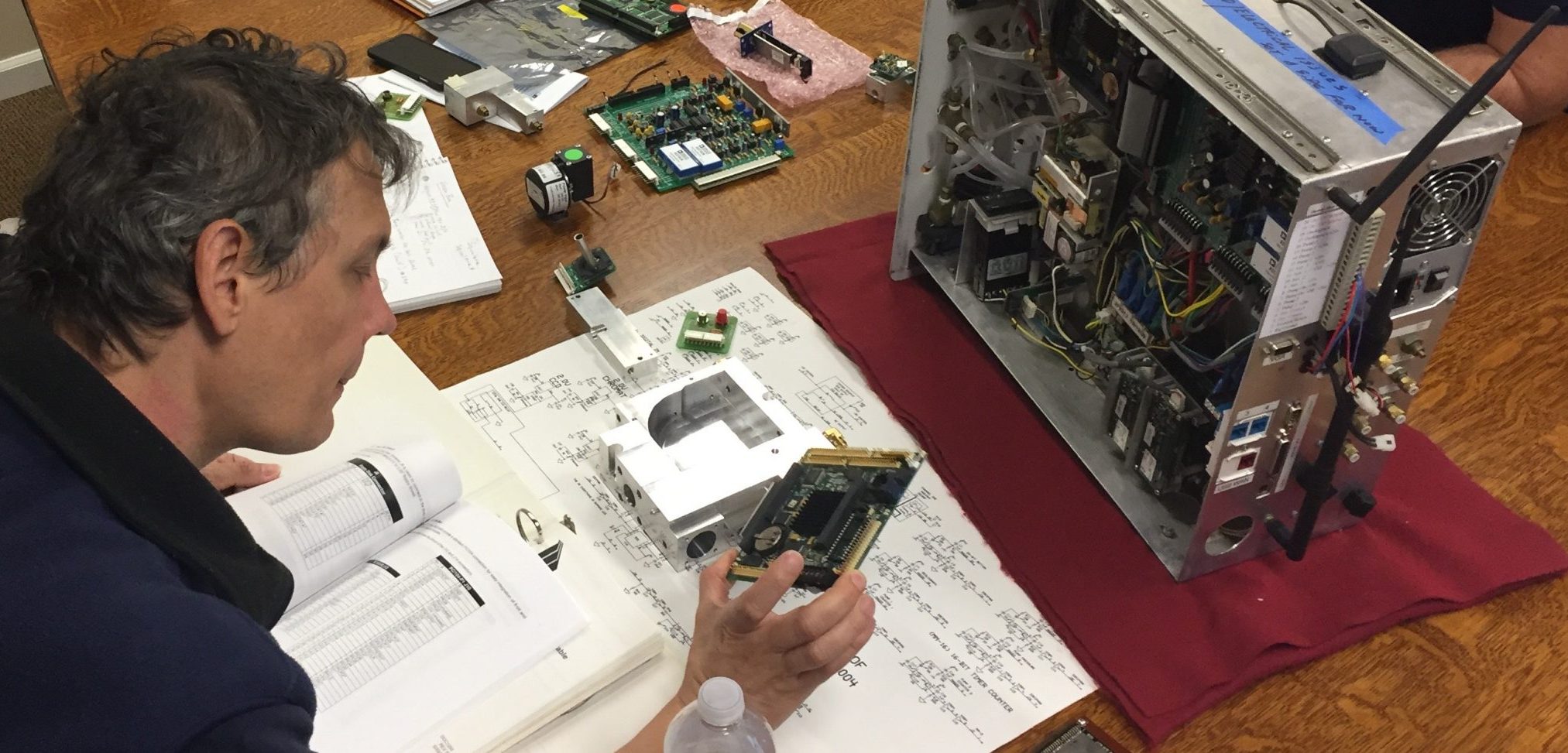 When Andy Kelley was President of Pason U.S.A. after selling his mud logging company, Rocky Mountain Geo Engineering, he saw a need in the mudlogging world while visiting rigs across the US. The gas detection equipment was old, run down, antiquated, and hard to use. He left Pason in 1999 to start Mudlogging Systems Inc. (MSI) with Wade Foster, with a vision of standardizing gas detection in every US Basin. MSI became the first company to make portable, easy to use, rentable, digital gas detectors. The MLogger, as they called it, was leased to mud logging companies across the US to help with equipment needs of various companies creating a new standard in the oil and gas service industry.
Along the way Andy and Wade saw a need to be more than a mud logging gas detection equipment rental company. In 2007 they hired a full time technologist, Eric Arnoldy, to build and engineer a cloud based network to expand the platform they had already built. Eric had a passion for networking and Andy had a passion for an all encompassing portal, together they took MSI to the next level with a connected platform to access all the field data in real-time. Once the platform known as the Extranet was in place, MSI was positioned as a technology provider to the mud logging industry. To keep the wheels on the operation, Brandon Giddings was brought on in 2010 to make sure that operations powering the new developments stayed strong. Soon after, they developed MPlot (now known as TLog), a graphical log editor broadly considered the standard in the industry. When Wade was ready to retire, Eric was ready to exercise his entrepreneurial drive and join in partnership with Andy.
In 2011 MSI caught the attention of Reservoir Group (RG), a new entity making waves in the oil field service industry. RG saw MSI as a natural fit with its customer base and technology offerings and purchased MSI that year joining other companies like Corpro, Geosearch Logging and The Mudlogging Company (TMC) into one broad offering. Andy continued on hardware technologies in partnership with the other entities in RG. Working with TMC, he explored various aspects always looking for the holy grail of mud logging and instantaneous PPM level readings from C1 to C5. One major lesson was clear, infrared spectrometers were not solid detectors for mud logging and nothing came close to the functionality, repeatability, and reliability of a properly maintained Flame Ionization detector (FID).
The private equity group SCF Partners, who funded RG's growth, found a buyer for the group down under. Australian Laboratory Services (ALS) purchased Reservoir Group in 2013. Andy and Eric both stayed along for the ride seeing the potential of ALS. Brandon seeing the same boom that ALS saw, took an opportunity to follow his entrepreneurial drive and started Terra Data Services, a mud logging equipment supplier in Wyoming. By early 2015 the dwindling oil prices shook the newly acquired ALS Oil and Gas and Andy Kelley decided it was time to retire. Eric however found new opportunities within ALS Reservoir Labs, specifically their need for a Laboratory Information Management System (LIMS) for their O&G labs. With the programming team from the MSI days still intact, Eric embarked on a 3 year journey building the LIMS system from the ground up for ALS known as CrystALS.
Meanwhile, after Andy did some worldly travel during retirement, he couldn't keep from thinking about gas detection and specifically a new style FID. Brandon was also in need of a new sophisticated equipment offering due to a prolonged downturn in the industry. They got together and formed a new company called Terra SLS, Inc. in April of 2016. This company was going to focus on a new sophisticated FID detector. Knowing they needed some new technology to make this FID fly, they drove down to College Station, TX and had a meeting with Christian Fiot. Christian had been developing an FID and Mass Spectrometer for quite some time with his company GeoFox. His C1-C5 cycle times and small compact design were a perfect fit. With Christian Fiot partnered up with Terra SLS, they had a completely new rental product the market had never seen. Soon the FID was packaged as a hardened rental which ultimately brought the best of all the experience each partner had in the industry. From the excellent FID's of the TMC days, to the small portable equipment from MSI.
Then in June of 2016 with ALS reducing overhead and scrutinizing each business, they struck a deal with Terra SLS to sell back all the legacy MLogger equipment along with MPlot and the data hub Extranet . Andy, Brandon, and Christian hired the majority of MSI's employees and Terra SLS was up and running. While they rebranded the company they continue to operate with the same MSI culture and service their customers have always known.
Terra was still lacking one important piece for the future, someone to oversee new software programs and designs. Eric, seeing the CrystALS LIMS application development was wrapping up, left ALS in July of 2018 to fill in that gap in Terra. It was a natural fit for Eric and polished off their technology offering, turning them back into the technology provider they were in the MSI days. Most recently Terra has acquired ALS's LIMS system, rebranding it Terra LIMS.
Today, Terra SLS, Inc. is a full featured technology and systems integration service company. What does this mean? We've had folks from outside the industry come to us to build, integrate, and execute on their idea. Whether its engineering a new circuit board for ease of manufacturing, integrating LTE for mobile solutions and a turnkey web portal, or providing Terra LIMS inside and out of the O&G community, our team has spent their careers developing and maintain technologies to help drive their customers requirements forward. The oil and gas industry has taught us quite a bit about building robust, hardened and connected systems. Between our excellent operations team, our ability to design an integrate various subsystems, and even build our own, we're confident we can find any path to success. If you're in need in taking that next step in your project, we invite you to bring us your product or service offering, lets talk!